Thyia
The smear test alternative
32,000 women and people with cervixes are diagnosed with cervical cancer every year in the UK. That's nine women, mothers, daughters, wives, girlfriends and friends every day. Sadly 99% of these cervical cancers are preventable with simple cervical screening. But 1 in 3 women don't attend their cervical screening. That is why we want to introduce Thyia, the comfortable and convenient smear test alternative.
---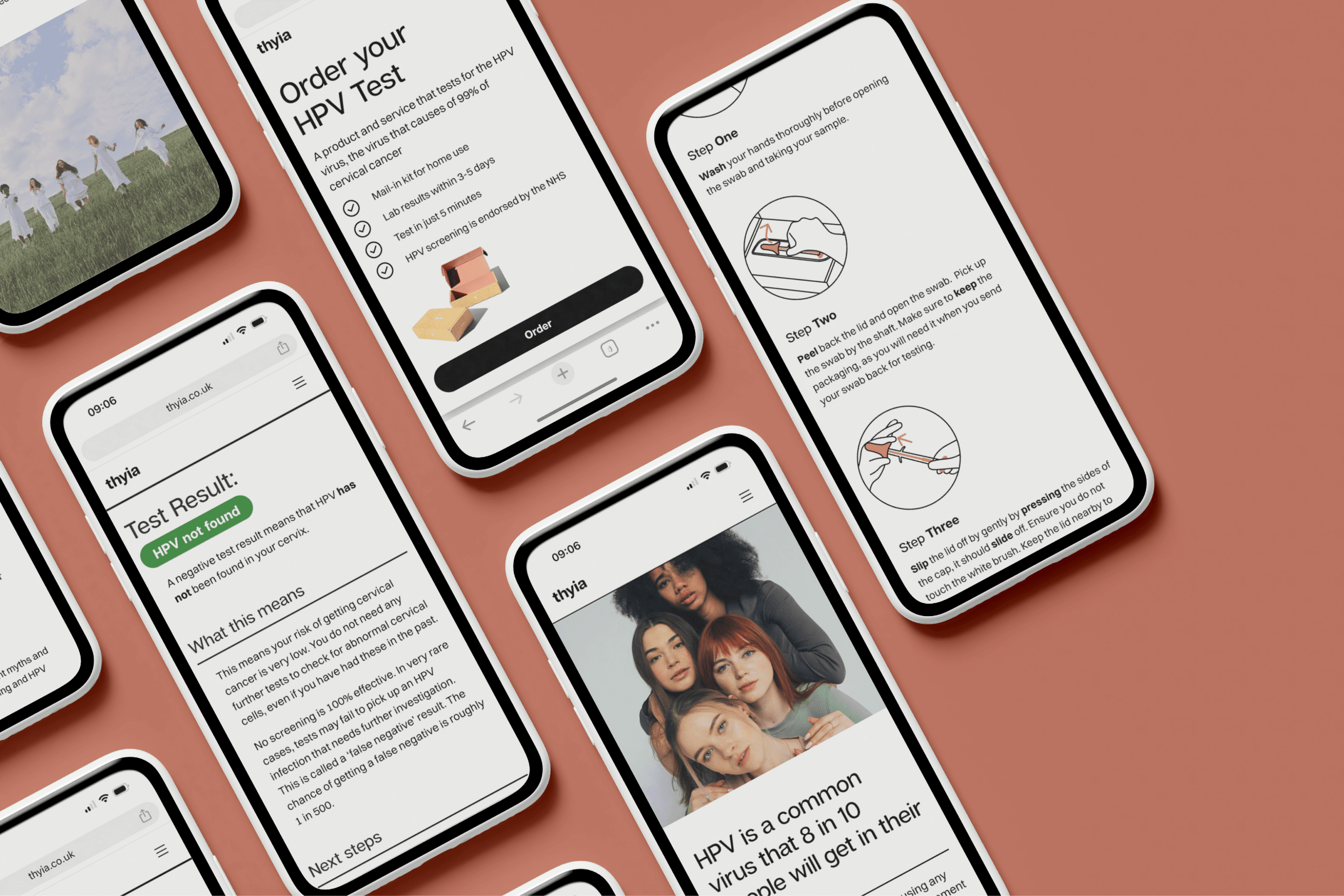 We built Thyia's digital service for at home cervical screening
Thyia uses simple, pain-free at-home sampling technology to test for HPV.

We harnessed the full power of digital to create a seamless and educational end-to-end digital journey from receiving your first test, to being provided with your results. We also worked with the Thyia team to design beautiful, sustainable packaging for the first at- home test.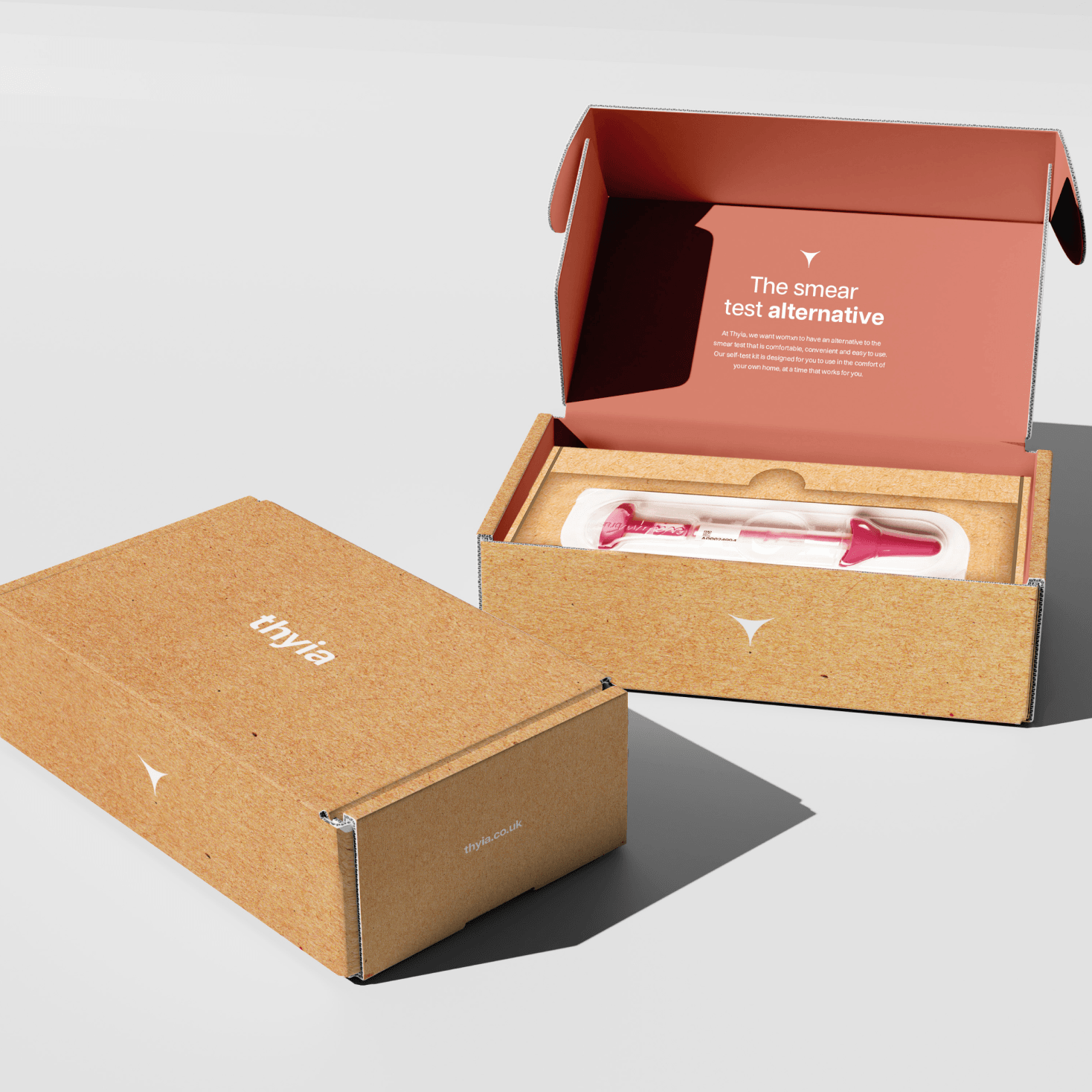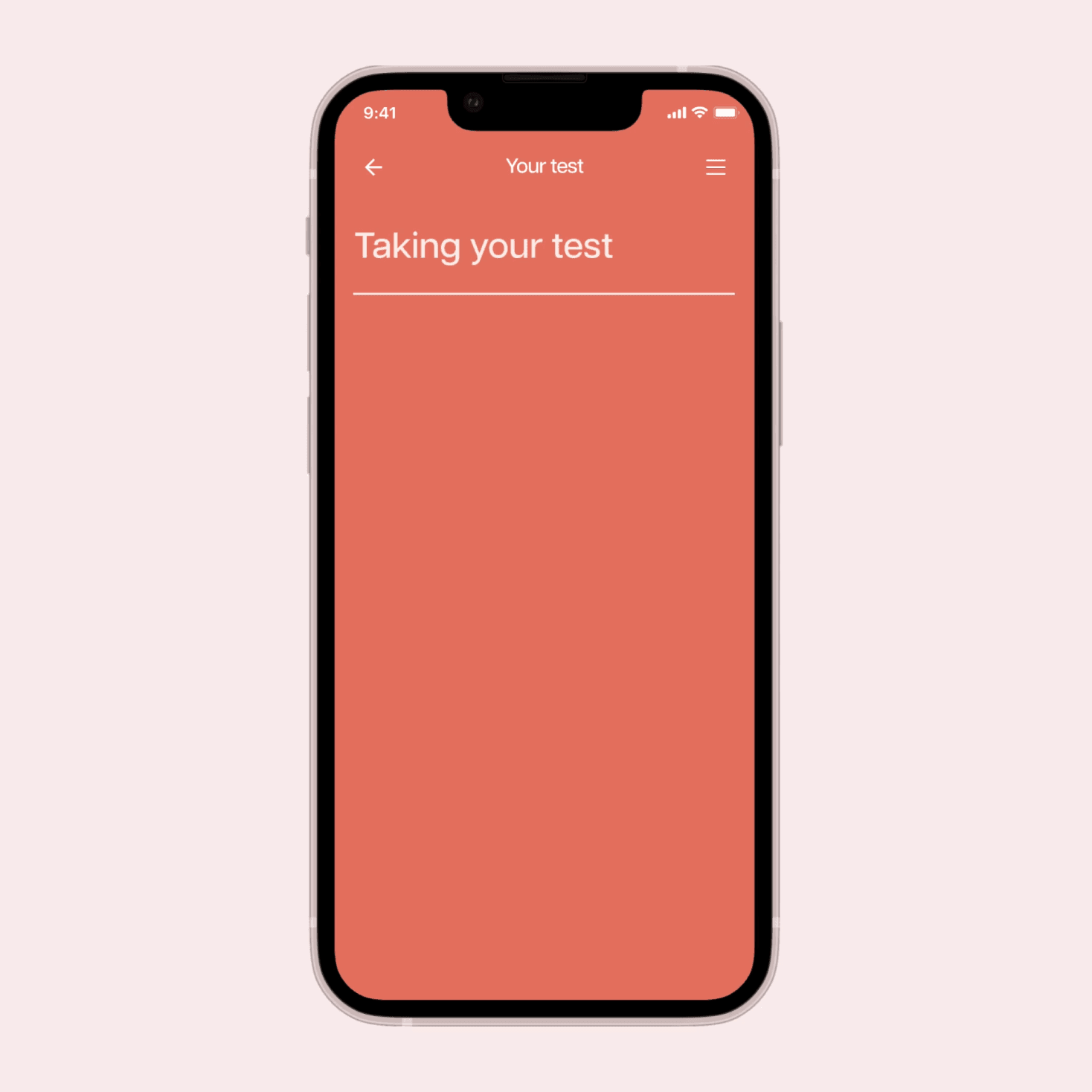 We designed a unique visual identity & brand
Conducting research with a diverse mix of potential users, we used the insights gathered to create a truly inclusive brand - one that reflects the approachability of Thyia's HPV test and deliberately stood apart from the more traditional, clinical feel often found in the medical industry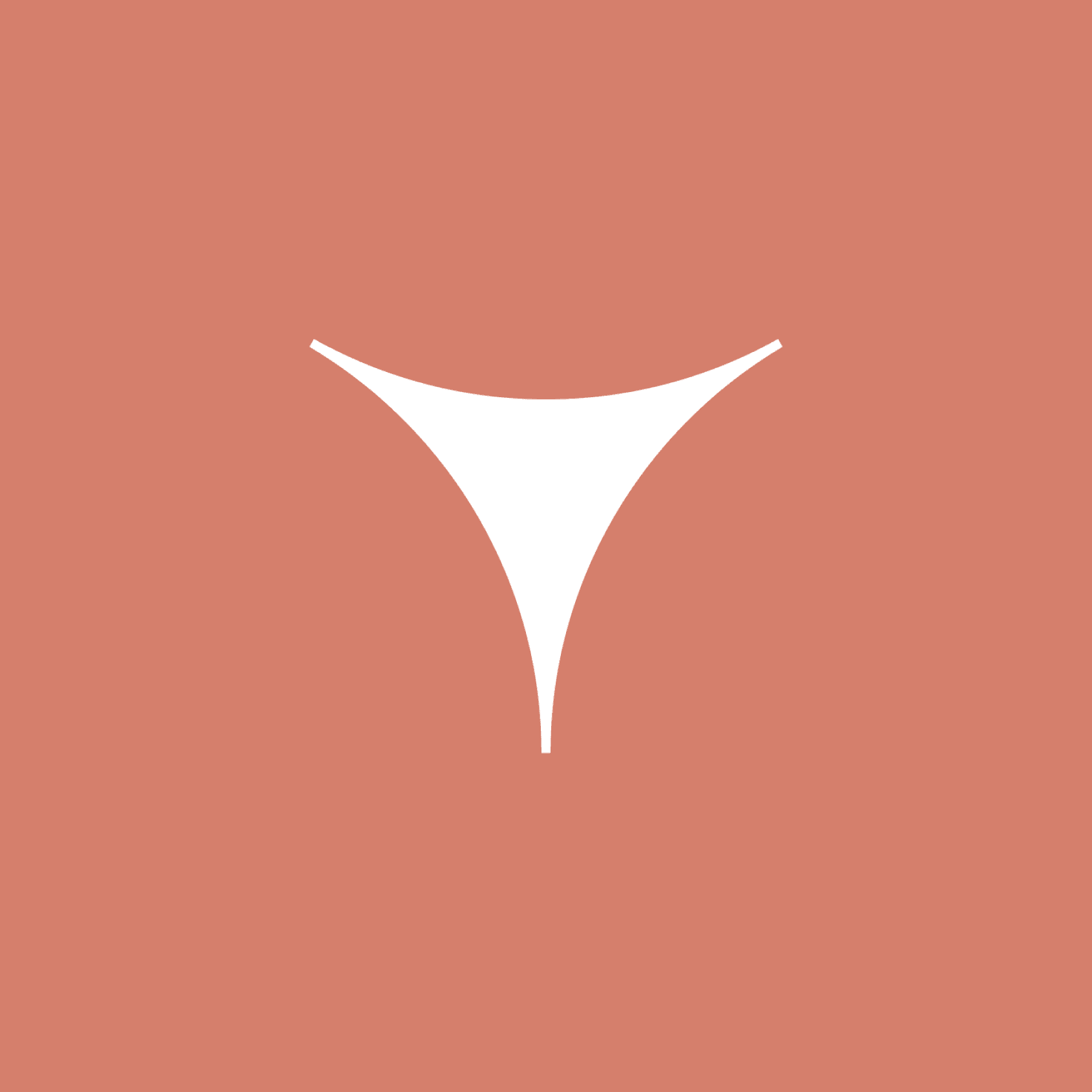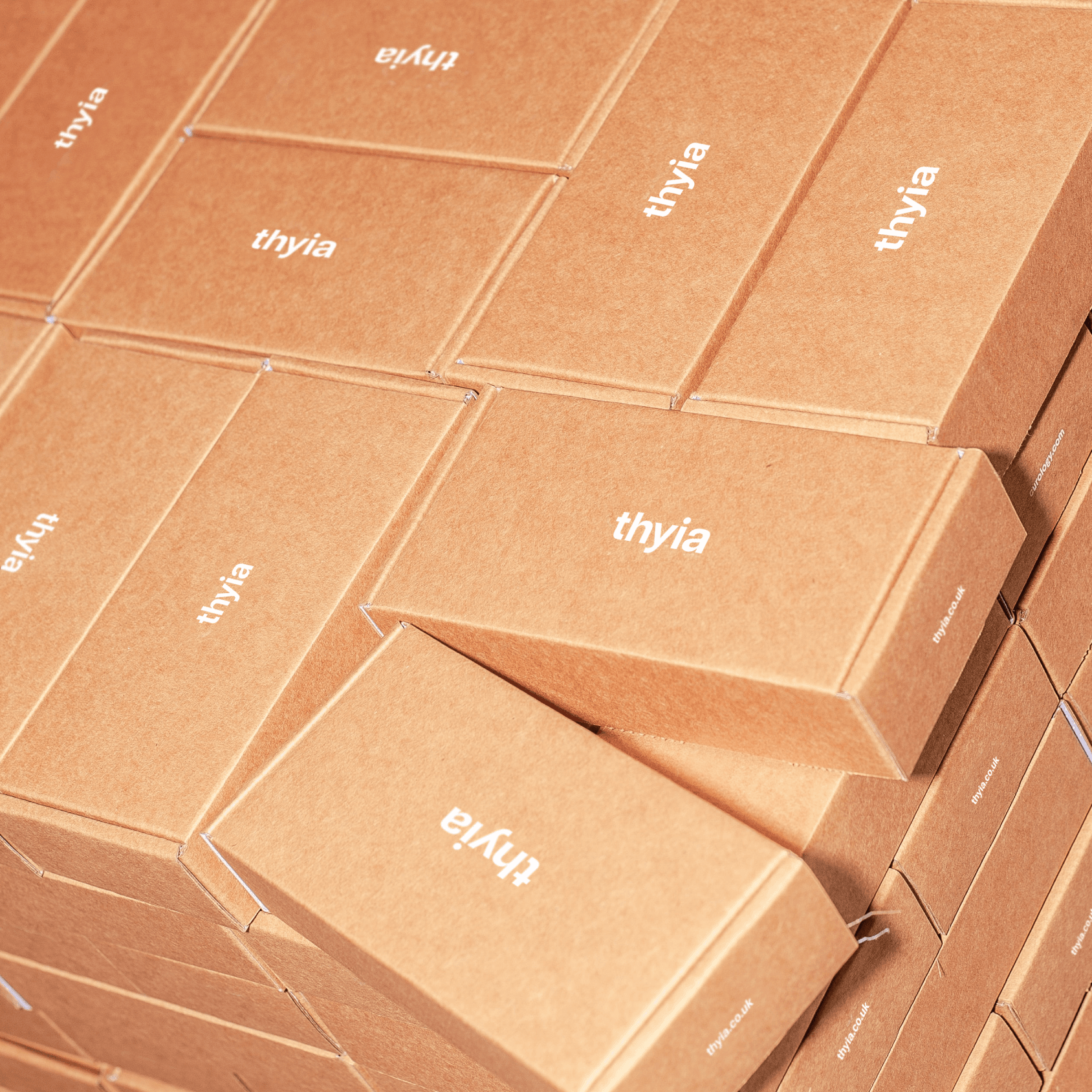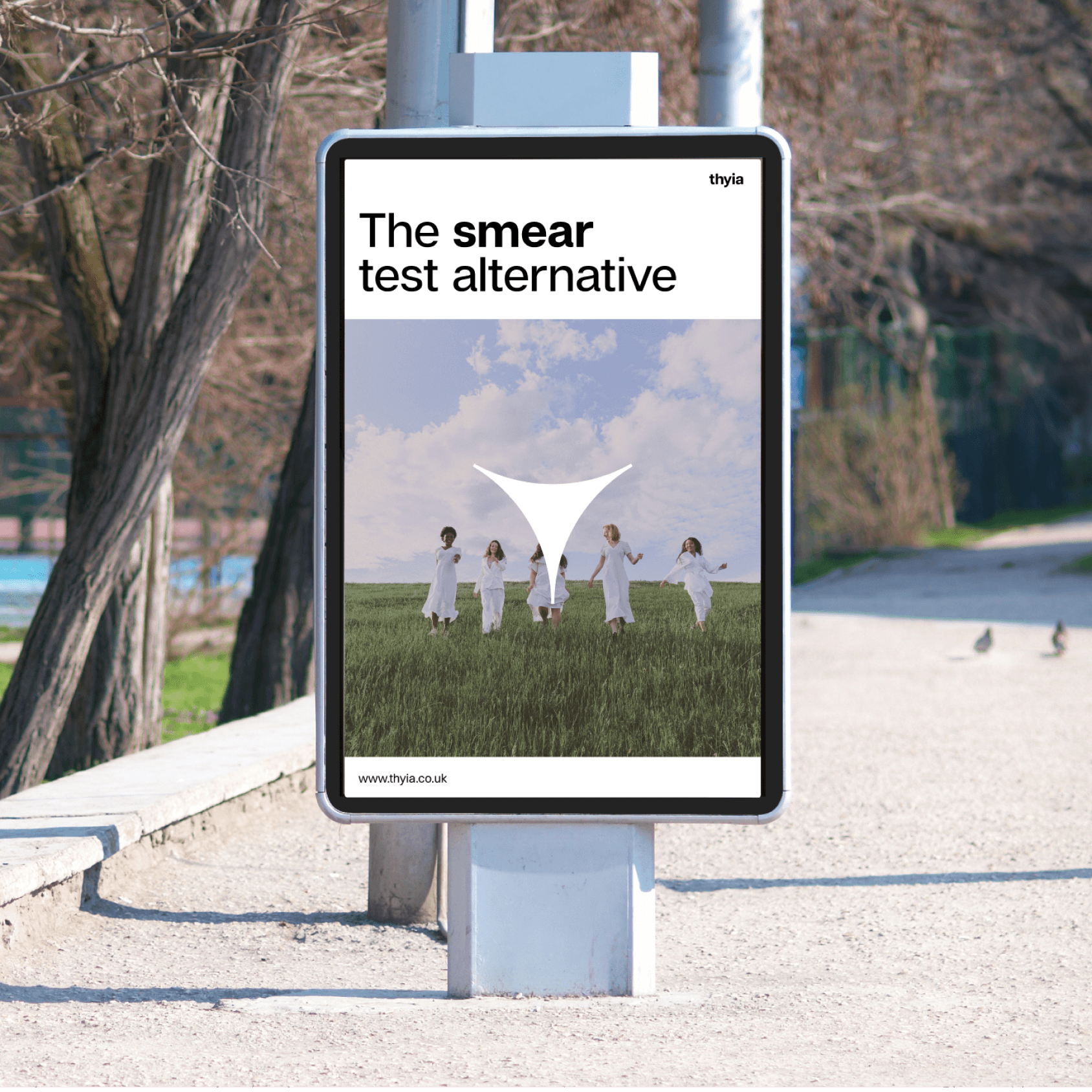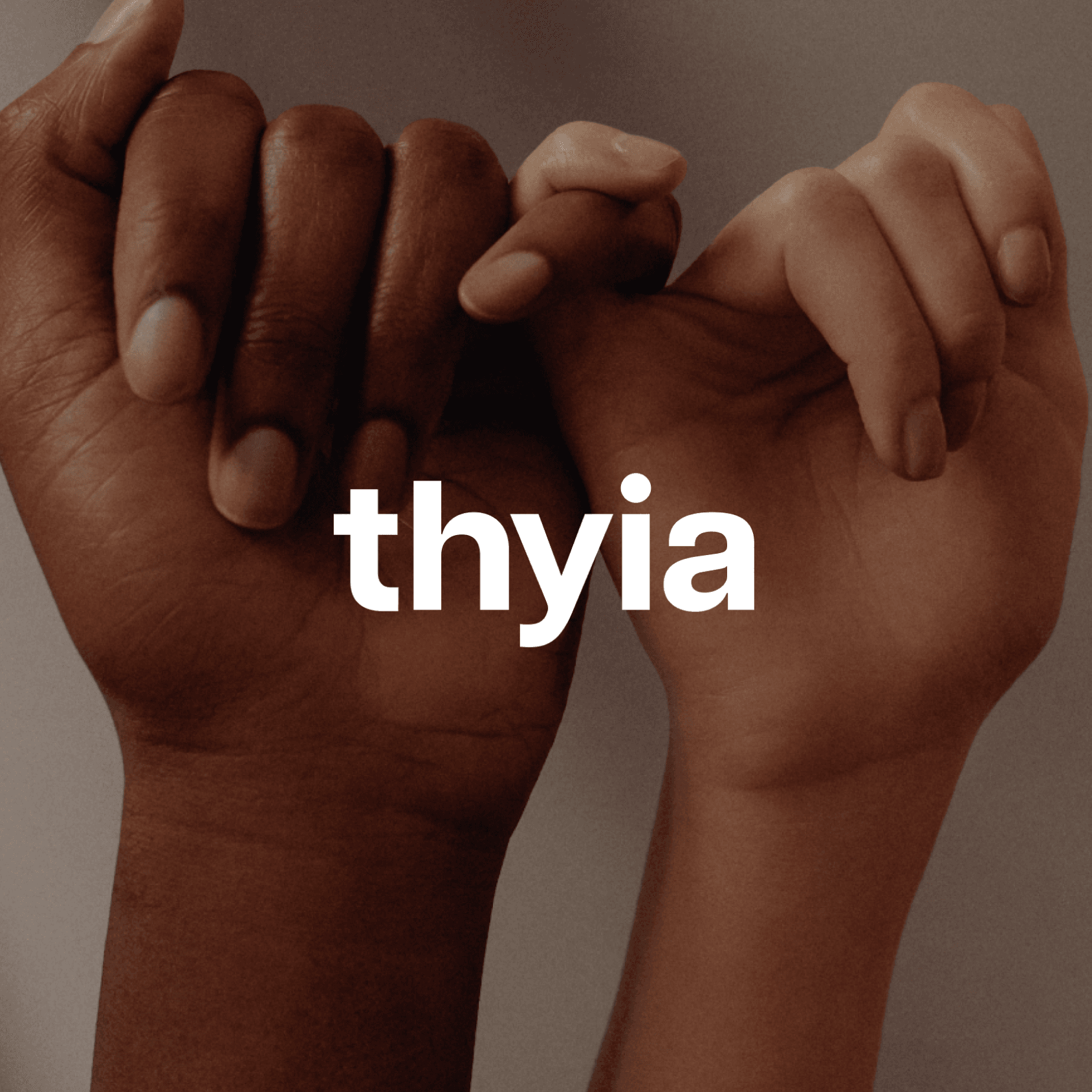 We created a product roadmap and delivered an NHS pilot
Working with the Thyia team, we are developing an MVP in-line with regulation to launch through a pilot scheme, partnering with the NHS and Healthcare professionals.
Enabling our clients to realise their full potential
Our partnership with Thyia has enabled them to gain over £400,00 in Innovate UK support and be part of the Femtech Lab Accelerator. By enabling self-testing and bringing this business to life we are promoting increased screening uptake, and hopefully saving lives.